DYNACO ENTREMATIC to Attend Cleanroom Guangzhou Exhibition 2019
27

DYNACO ENTREMATIC to Attend Cleanroom Guangzhou Exhibition 2019
High-speed doors play a key role in maintaining correct room pressures, air circulation rates, optimal operating efficiency and preventing cross-contamination in clean rooms.
So where to find the right door that satisfies all the requirements mentioned above? Come to Cleanroom Guangzhou Exhibition 2019 this August and talk to DYNACO ENTREMATIC, the world-leading clean room doors expert who understands your everyday needs and challenges!

▪Long-standing History: DYNACO high performance roll up doors are part of the global Entrematic business in entrance automation. The company's nearly 200 years of joint experience includes well-known European brands such as Normstahl, EM and Ditec, and US brands of Amarr, Dynaco, Serco and Kelley.
▪Worldwide Presence: Entrematic is a powerful partner in some 25 countries with about 2,800 employees worldwide. Their highly dedicated and trained network of distributors and installers in some 80 countries worldwide help to ensure the efficiency and safety of your operations.
▪Diverse Choices: Over the years they have responded to customer needs with a growing product portfolio. Their products range from industrial doors and docking, to high performance doors, residential garage doors, pedestrian door automation, gate automation and warehouse solutions.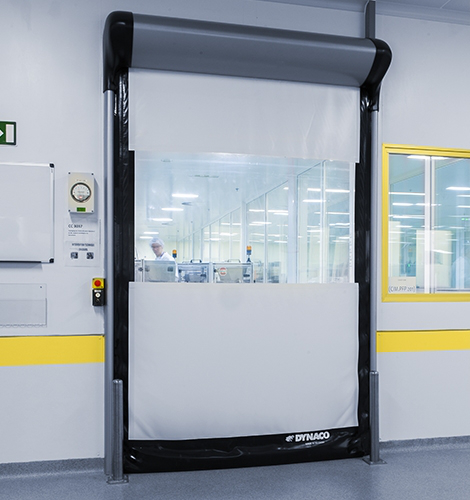 More Clean Room Doors Options?
Besides DYNACO ENTREMATIC, other clean room doors manufacturers like Ningbo Meibisheng Auto-gate (Booth No. 225), Tongji Door Industry Manufacturing (Booth No. 116-118), JuLong Door Purfication (Booth No. 342-343), GDPW (Booth No. T42), and etc, are also exhibiting at Cleanroom Guangzhou Exhibition 2019.
For more information about the show, please don't hesitate to contact us!
2019 Asia-Pacific Cleanroom Technology & Equipment Exhibition (Cleanroom Guangzhou Exhibition 2019)
Date: August 16th-18th, 2019
Venue: China Import and Export Fair Complex
Website: http://www.clcte.com/index.php?lang=en