Lairun Sandwich Panels Joins Cleanroom Guangzhou Exhibition for the 6th Time!
14

Since Cleanroom Guangzhou Exhibition was first held in 2015, Lairun New Building Materials has attended every edition of the show! Even in this unusually busy year for the cleanroom industry, Lairun still didn't forget to exhibit for brand promotion.
As Lairun grows better and stronger over the years, their booth expands as well. For 2020, Lairun has booked 234 sq.m space, more than triple their first booth in 2015. If you are interested in meeting them, visit Cleanroom Guangzhou Exhibition this Aug. or sign up for our Online Video-Call Matchmaking Service!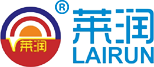 Lairun New Building Materials
Website: http://yuufung.y.kenfor.com/en/about.html
Founded in 2000, Lairun is currently South China's biggest professional sandwich panels manufacturer, with a yearly production capacity of 2.8 million sq.m. Their products are widely applied in fields like laboratories, pharmaceuticals, food supplements, cosmetics, micro optoelectronics, hospitals, and etc., and have been exported to regions like Europe, Middle East, Southeast Asia, South Asia, South America, and so forth.
Leading enterprises, such as BYD, Changhong, Liby Group, Biocad (Russia), Zhongsheng Pharma, Dezhong Pharmaceutical, Sanjiu Enterprise Group, Regenex Corporation, Wuzhou Pharmaceutical, Taikang Pharmaceutical, Kwangfeng Industrial, and etc., have all been Lairun's clients.

Product Portfolio:

According to Guangzhou's epidemic prevention rules, all trade shows must receive Preregistered Visitors Only! If you are visiting the show in person, please do sign up in advance and apply for your Suikang Code (Guangzhou Health Code) upon arrival.
For those who aren't able to visit the show this Aug., you may apply for our Online Matchmaking Service. Please contact us for more details.
The 6th Asia-Pacific Cleanroom Technology & Equipment Exhibition (Cleanroom Guangzhou Exhibition 2020)
Date: August 16th-18th, 2020
Venue: China Import & Export Fair Complex, Guangzhou
Website: http://www.clcte.com/